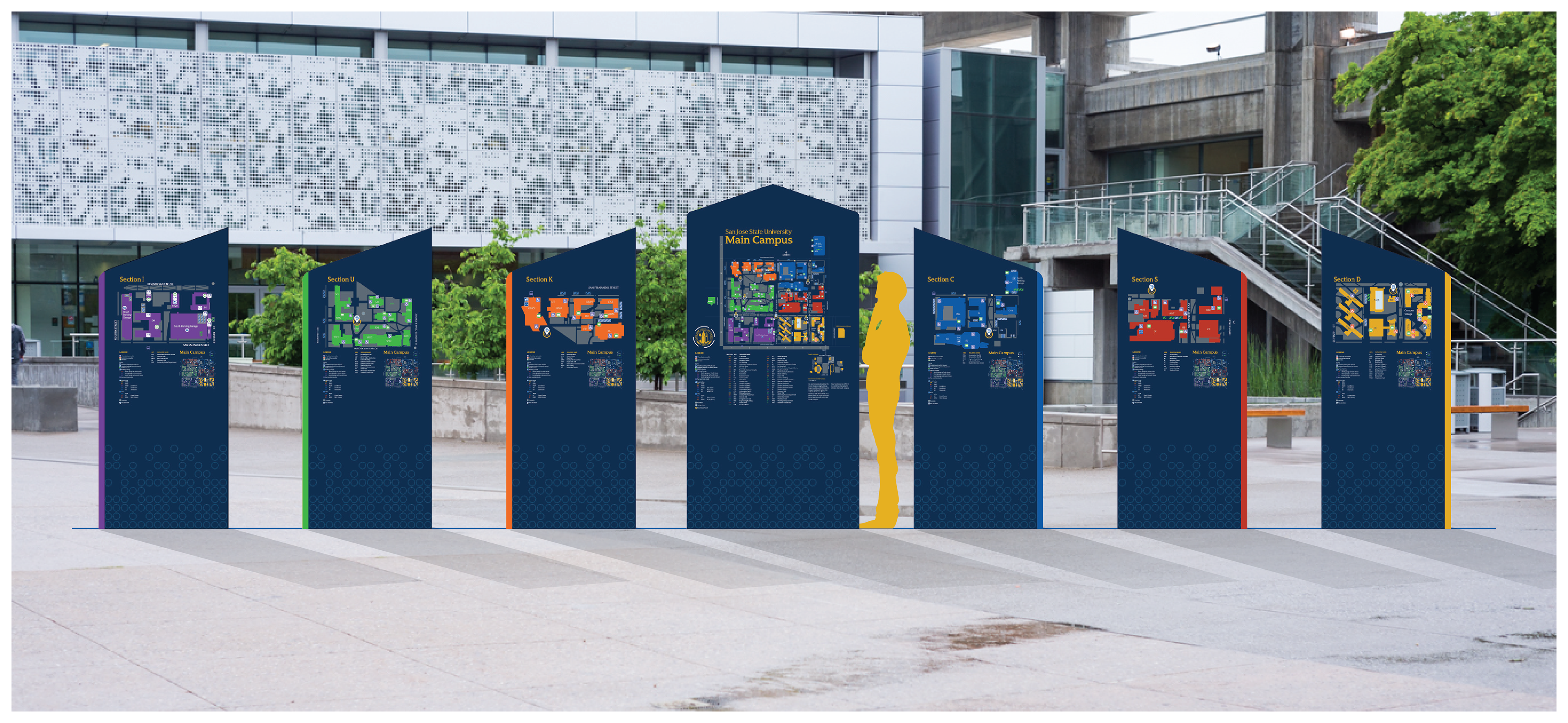 This project required a redesign of the current San Jose State University wayfinding system. The existing system lacks clarity and intuitiveness. It does not possess the appropriate signage needed in order for people to find and reach their destination.

This wayfinding system was designed around the concept of creating a stronger sense of community amongst the students and individuals affiliated with San Jose State University. The deliverables included a central kiosk, exterior and interior wayfinding and an interactive application.

This project was awarded the third place in the competition.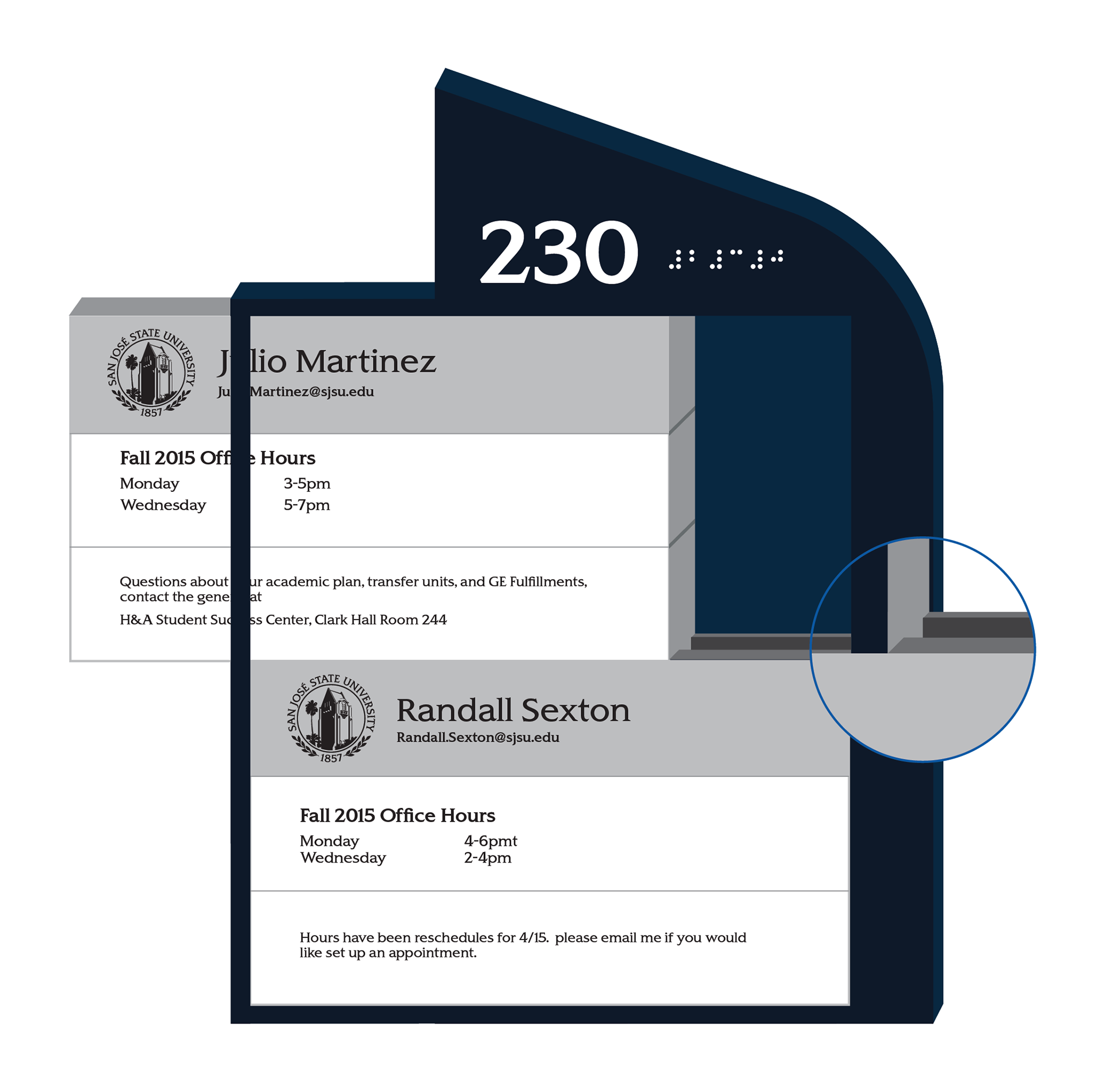 Creating uniform signage throughout the interior and exterior of the buildings will provide students with a sense of uniformity for needed information. Classroom signs will be the same size as the previously mentioned teacher plaques. The dividers will be laid out differently to allow for more information to be included.

Vibrant signs contrast against the natural background. Modular panels allow for a quick and easy update should a department relocate.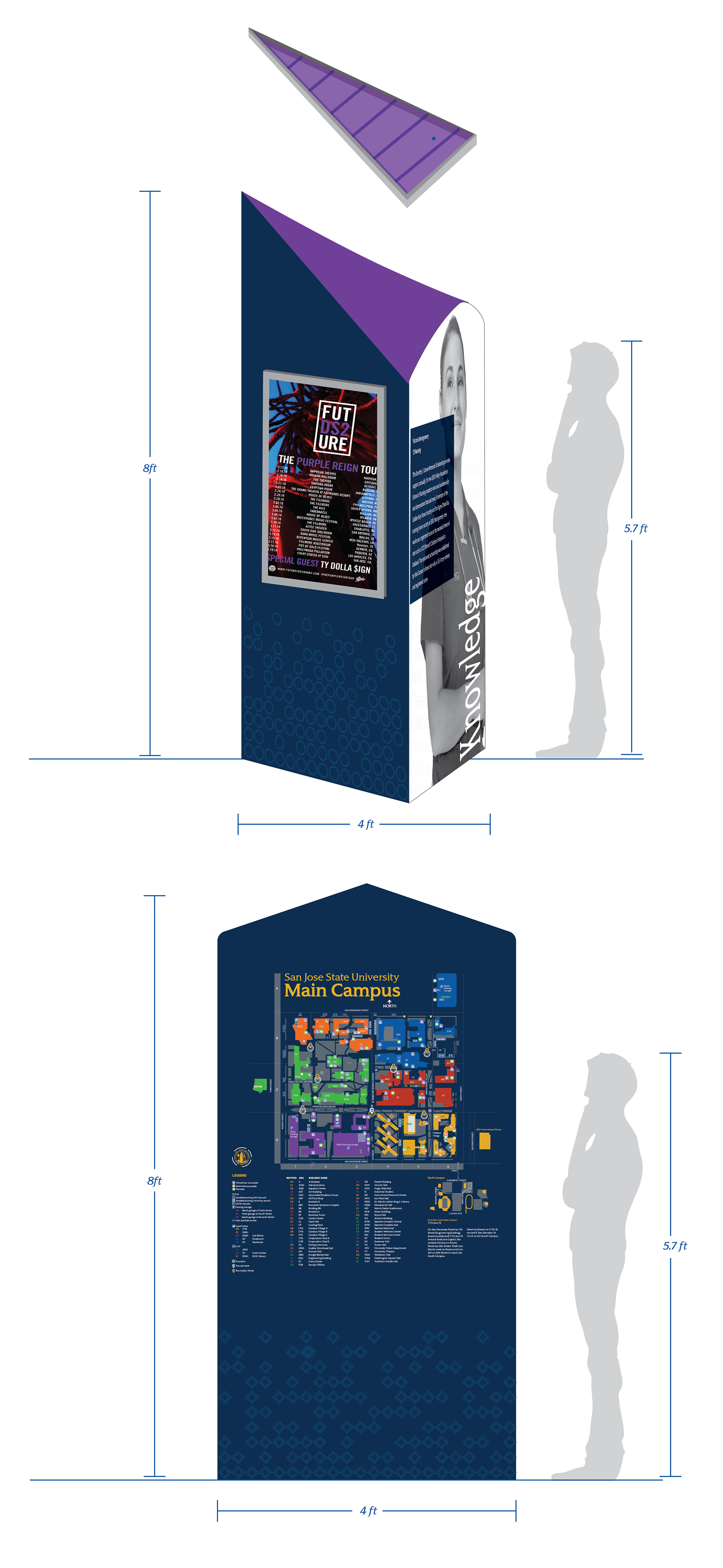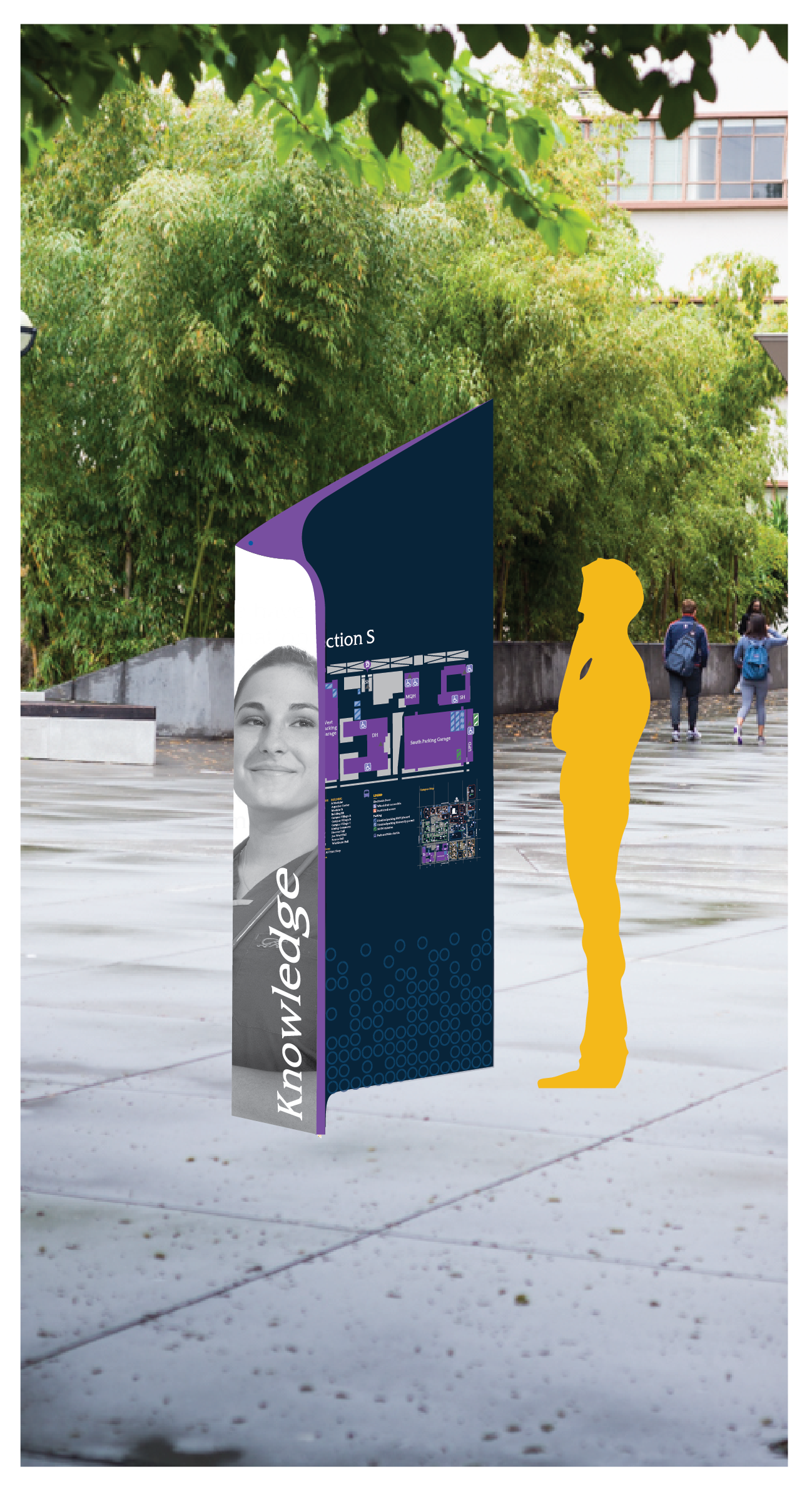 Each kiosk has would have its own custom-built solar panel that powers up the lights attached to the edge of the kiosk. The solar panel would be transparent in color.